Let me take you back a couple of months to a perfect Napa day, at The Social Media Summit! It was my first time at the summit and frankly, I was just happy to be in wine country with some of the industry's very finest!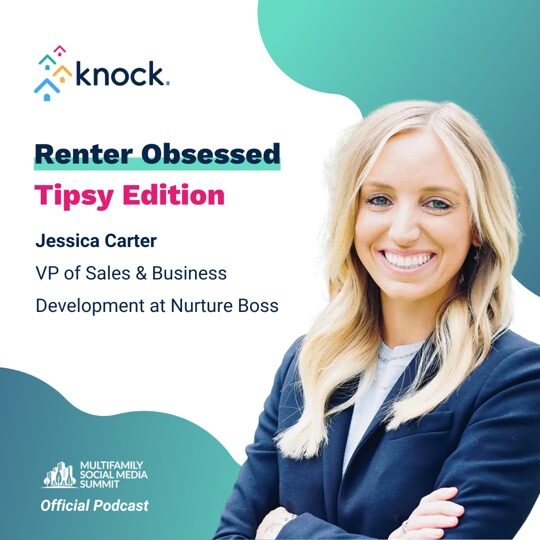 Leading up to the summit, Sydney Webber at Knock asked if I would be willing to join her Renter Obsessed (Tipsy Edition) Podcast, that she'd be recording live at the event! Heads up, for anyone presented with this same opportunity… take it! Sydney is a ton of fun, her positivity is infectious, and she has killer knowledge + insight about the industry!
So, on this sunny and 75-degree day in Napa, I had the opportunity to sit down with Sydney and Dorota Firek to discuss how Nurture Boss & Knocks recent strategic partnership not only benefits our mutual clients but also the end user (prospects and renters)!
If you're struggling to hit your lead follow-up quota… If you're tired of getting ghosted by your traffic… If you're looking for a prospect and resident follow-up solution… this partnership between Nurture Boss and Knock is a big deal! We can solve all these pains and more! Our strategic partnership ensures all our mutual clients leads receive automated email and text follow-ups until they convert into residents and beyond. Also worth noting, we intentionally focus on text and email for good reason… so you'll want to tune in to find out why!
Listen to my conversation with Sydney and Dorota where we enjoy some wine, have some fun and most importantly, talk more specifically about what this partnership means for our customers and their end users! Happy Listening and Cheers!PS. If you're interested in what a mutual client of ours has to say, check out this testimonial video from Lindsay Duffy at Western Wealth Communities!