We are excited to announce the creation of our Multifamily Advisory Board! Below you can read a little about our debut members and their diverse background. Our broad brings decades of wisdom and experience to Nurture Boss to help guide us as we develop product and continue to solve many pain points within the apartment industry.
"I feel very lucky that we have these experts, all in their own right, on the Nurture Boss Advisory Board. As we continue to grow as a company and provide amazing solutions to the apartment industry, we are fortunate to be able to lean on this amazing group of people for insight and guidance."

– Jacob Carter, Founder and CEO of Nurture Boss
The following advisory have joined the Board: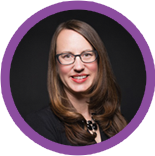 Jennifer Staciokas – Executive Managing Director, Property Management
Ms. Staciokas is responsible for the strategic oversight of the property management organization at the newly formed Western Wealth Communities to include operations, maintenance, marketing, training, revenue management, technology and human resources. Jennifer began her career in the multifamily industry over 20 years ago. Since that time, Ms. Staciokas has served in numerous capacities at two of the nation's largest property management firms focusing on digital marketing strategies, employee development, corporate communications, revenue enhancement and client relations.

Ms. Staciokas holds a B.A. in French from West Chester University and an M.A. in International Commerce & Policy from George Mason University. Jennifer is a regular guest speaker, facilitator, and moderator at many of the industry's most renowned conferences as well as an active participant in NAA, NMHC, the Zillow Rental Advisory Board, the Lease Lock Advisory Board, the Knock Advisory Board and the Multifamily Social Media Summit Advisory
Board.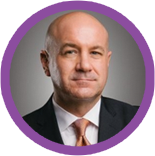 Robert Hicks – Executive Vice President
"I am honored to be joining the Nurture Boss Advisory Board. As someone who is passionate about technology, I am confident and excited for the future of Nurture Boss. I look forward to working with the Advisory Board and the talented leadership team on redefining the lead to lease and lease to renewal lifecycle for the multifamily industry."
Robert is the Executive Vice President of Real Estate overseeing the operations and business development for Portico Property Management. Robert joined Portico with 25 years' experience in the multi-family industry. Prior to joining the Portico team, Robert oversaw operations for multiple states within Greystar's Desert Region. Robert's most notable leadership and greatest career succession was overseeing the operational strategy and company growth for the Southwest Region for Alliance Residential. Robert started with Alliance in 2007 as Vice President of Operations and transitioned out as Division President for Alliance during the Alliance/Greystar acquisition in June 2020. Robert holds an Arizona real estate license and has served as Board Chair for the Arizona Multifamily Association Board of Directors. Robert graduated from Arizona State University.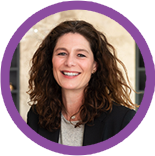 Natalie Cariola – Chief Commercial Officer
Natalie is a seasoned real estate technology executive; she is currently the CCO (Chief Commercial Officer) of Zumper, an EIR with Moderne Ventures and sits on the Advisory Board of WithMe, Inc. Natalie spent 10 years with ForRent.com (recently acquired by CoStar) in senior management roles and went on to earn her MBA from UCLA's Anderson School of Management. After business school, she worked with Compass in strategy and operations, launching their Southern California operation. She joined Zumper, the largest privately held rental marketplace, in 2016 and has been aggressively scaling Zumper's business ever since. Over the past five years at Zumper, Natalie has led Zumper's go-to-market strategy, launched National, Regional and Inside Sales teams, a Customer Success organization, and Sales Enablement function.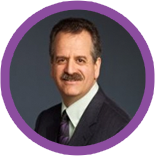 Donald Davidoff – Co-Founder and CEO
"Throughout my career, I've worked on how technology and analytics can be combined with people processes to improve rental housing performance. I'm excited to be joining the Nurture Boss Advisory Board to help bring the next generation of analytically-driven solutions to rental housing to do just that!"
Donald Davidoff, CEO of Real Estate Business Analytics, is known as a thought leader in the multi-family housing industry, particularly in places where technology and people meet. Perhaps best known for leading the development and implementation of Lease Rent OptionsTM (LRO), the industry's first automated demand forecasting and price optimization system, he is focused on the next challenge in rental housing data—business intelligence and predictive analytics.
A former Senior Vice President with 10 years at Archstone, and a former Executive Vice President with Holiday Retirement, Donald works with clients to improve the speed an quality of their decision-making.
Donald has an MS in Systems Management from the University of Southern California and an undergraduate degree in Aeronautical and Astronautical Engineering from the Massachusetts Institute of Technology.
To Learn More About Nurture Boss Schedule A Demo!