Short Staffed? No Problem
Nurture Boss Automated Prospect Follow Up and Resident Communication paired with our AI, Nelli, is the perfect solutions for a short staffed property. Nurture Boss is available 24/7 to provide instant answers to frequently asked questions, create guest cards automatically making follow-up easy, and schedule tours at your property!
Schedule A Demo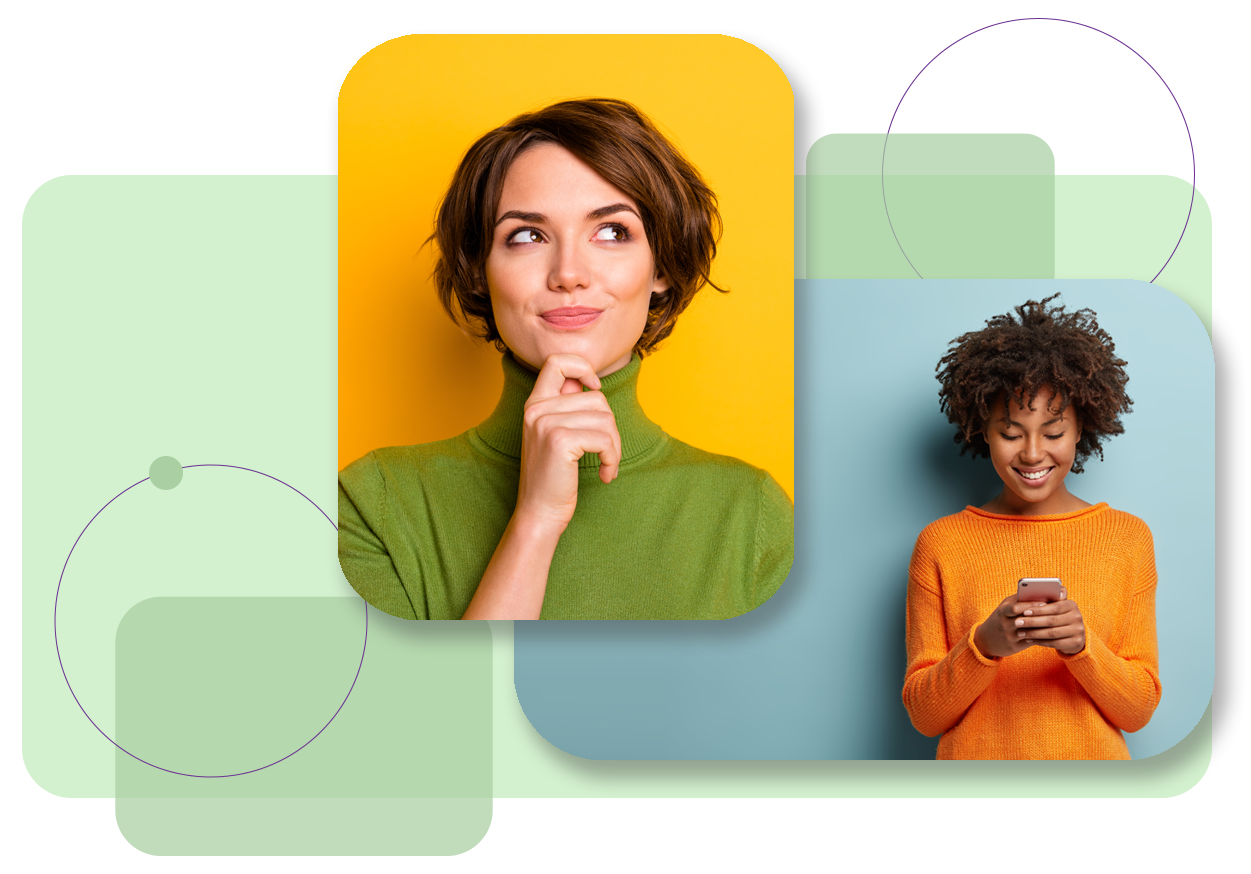 Multi-Channel & Always Available
Nelli serves your prospects where they are. Whether interacting with a PPC Ad, visiting your website, or texting from their phones, Nelli is working to convert prospects 24/7.
Seamlessly transfer conversations from your website to text 📲
Expose prospects who haven't even visited your website yet to your bot via PPC Ads. 🔍
Answer questions or schedule tours 24/7. 🌔
Respond to prospects faster than your comps with Nelli's multi-channel approach. 🏃🏽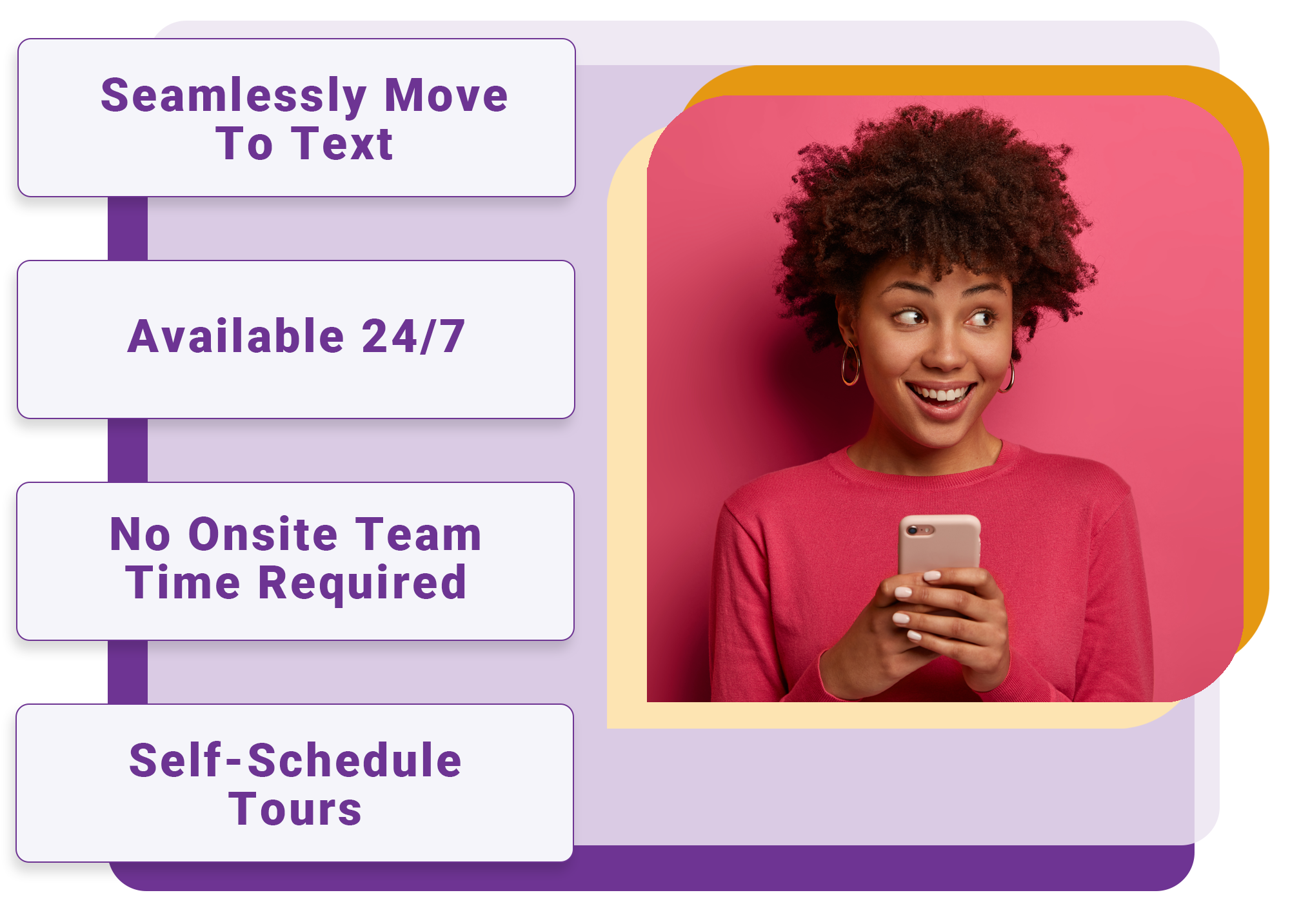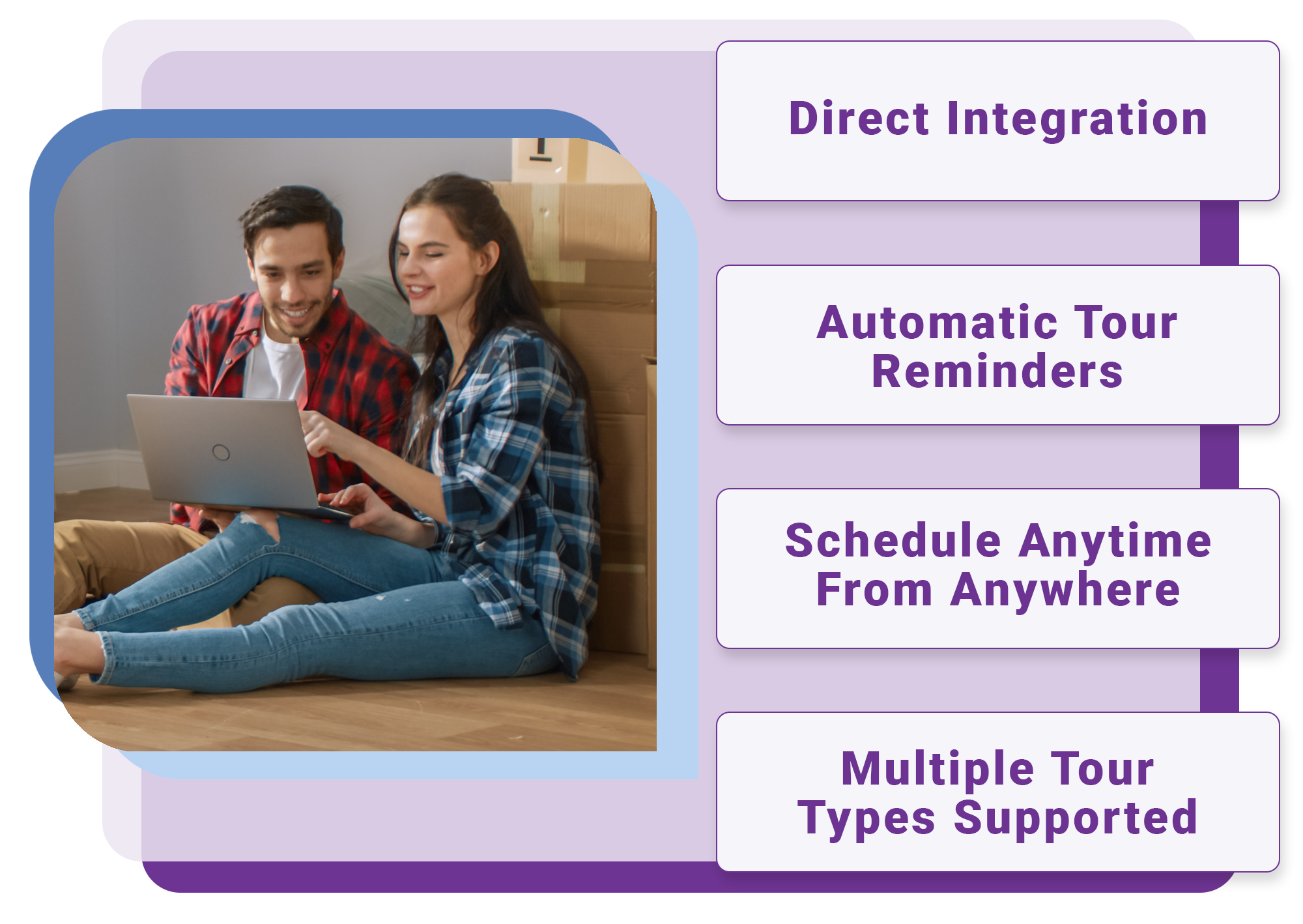 When it comes to scheduling tours, Nelli is a pro: available 24/7, Nelli checks for onsite team availability, and schedules tours directly into CRM.
Our robust integrations schedule tours directly in your CRM 🔄
90% of renters prefer to self-schedule tours. 🗓
95% of renters schedule a tour within 24 hours of submitting a lead. 👀
Renters are much more likely to show up for appointments they schedule for themselves. 👋🏼
If a visitor hasn't yet entered your CRM as a lead, Nelli makes it easy to follow up by creating a guest card.
Capture more of your marketing spend by converting more website visits into leads 💵
Seamlessly generate guest cards as part of the conversational flow 🌊
Trigger Nurture Boss Automated Prospect Follow Up with new guest cards in your CRM ⚙️
Nelli remembers previous visitors for a more cohesive website experience 🧐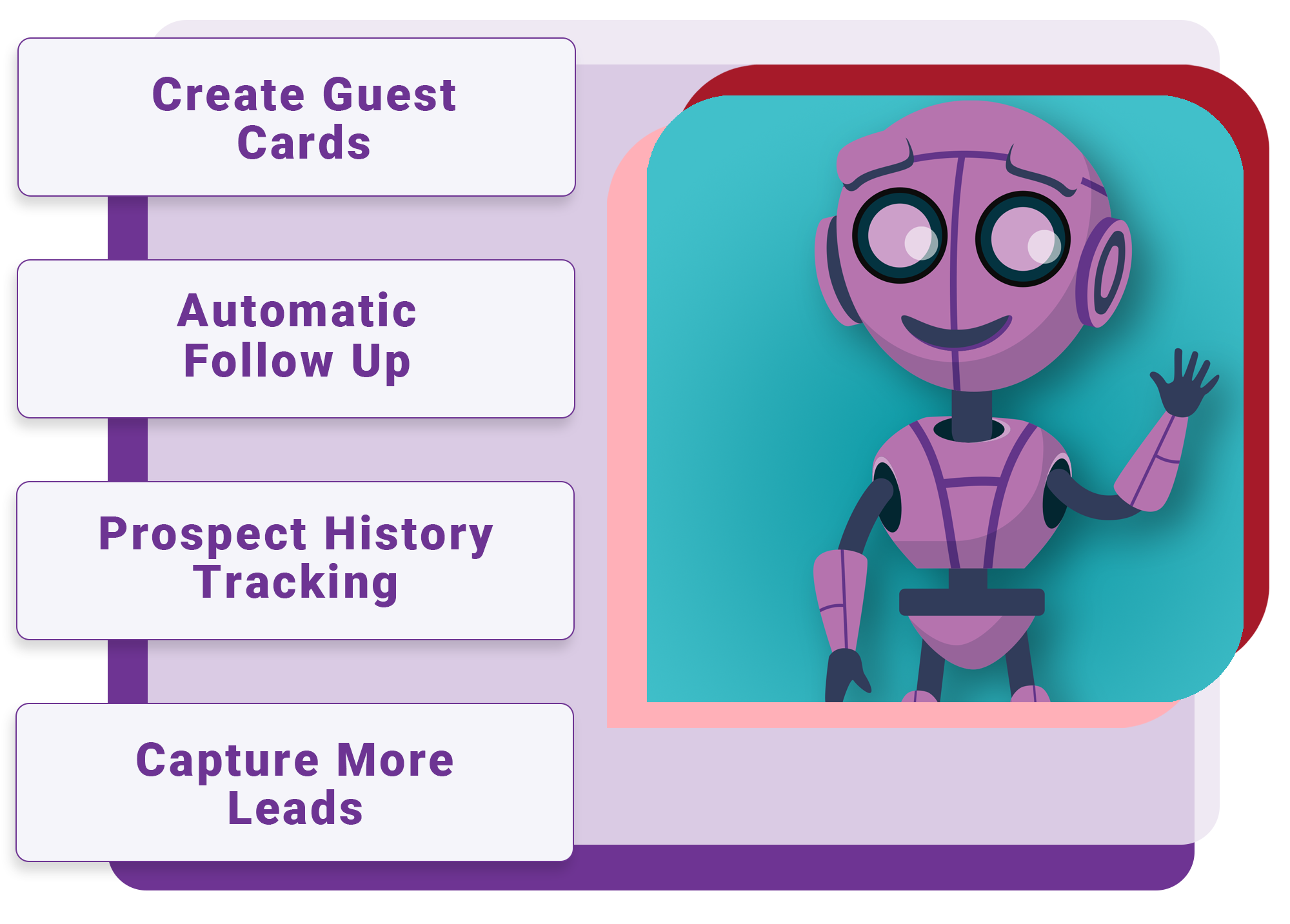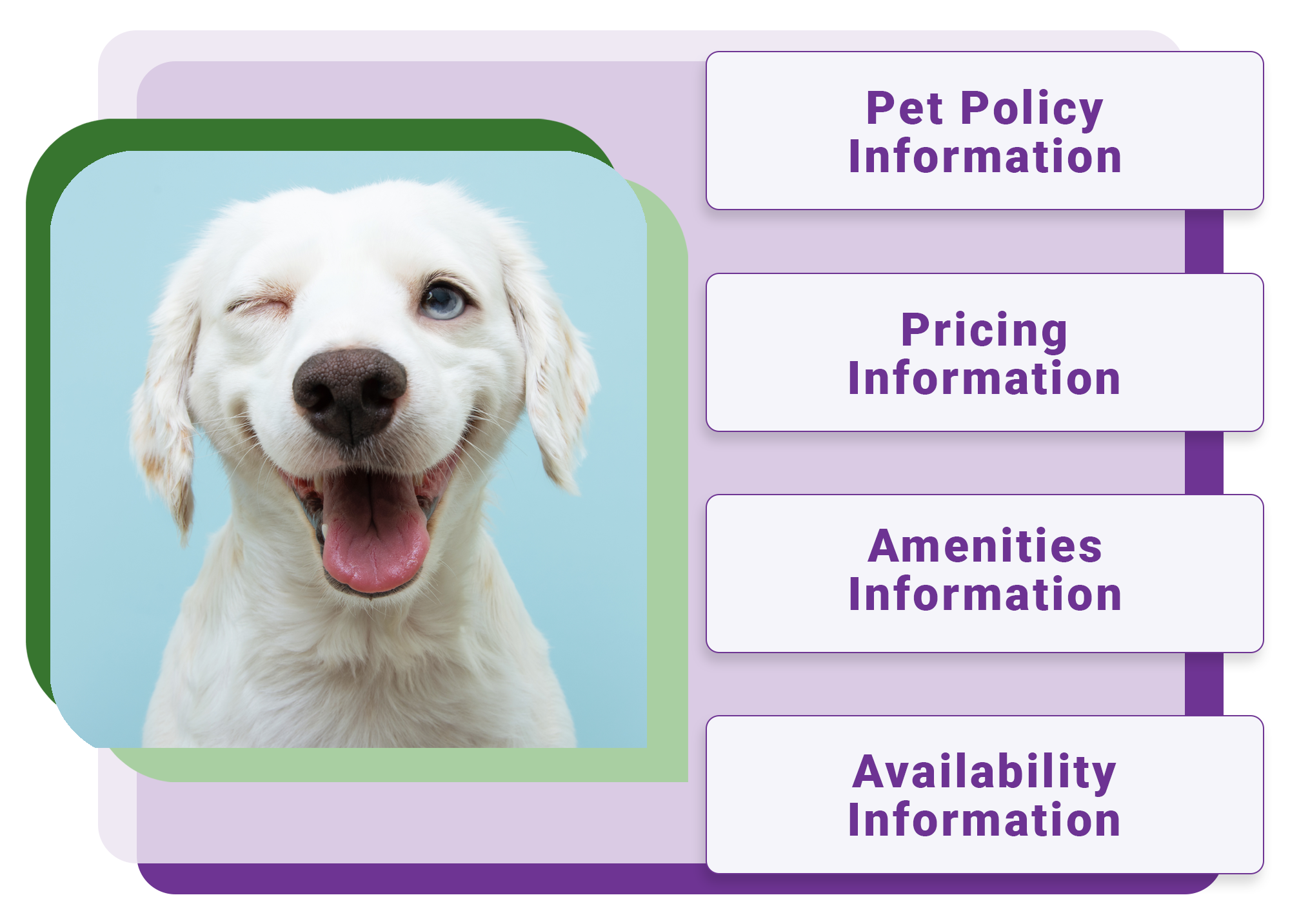 Empower Prospects to Self-Qualify
Nelli converts prospects into tours and applications by answering the questions that matter most to them.
Pet Policies 🐕
Amenities 🏋🏽
Floor Plans 🗺
Pricing 💸
Local Neighborhood Info 🍔
Photos 📸
Concessions 🏷
Fees & Utilities 💡
Office Hours ⏱
& More! 🥳
Nelli uses interactions with your prospects to learn more about what's important to them to power hyper-personalized follow up through Nurture Boss LCA & RCA.
Follow up with information about amenities they care about most 🏝
Highlight relevant policies (e.g. pet policy) 😺
Share neighborhood attractions that matter most to them 🎢
Send the right message at the right time to yield greater engagement and conversions 🏆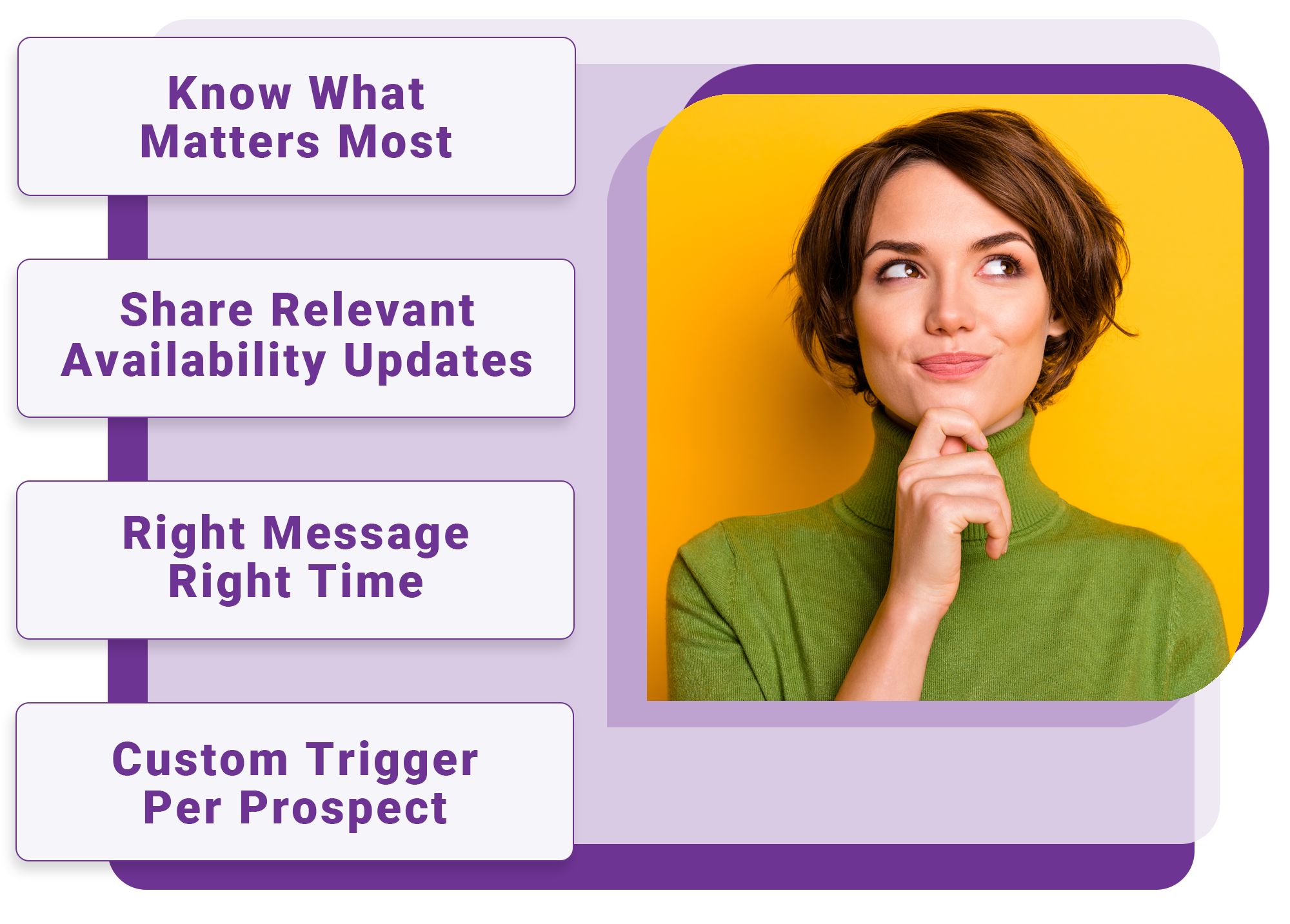 What Can Nurture Boss Do For You?
Learn more about how Nurture Boss can bring AI and Automation to your property to increase occupancy, maintain occupancy, increase renewals, and boost short staffed or centralized leasing teams!
"This is the first time I have ever used Nurture Boss and it has been amazing!! Not only does the Nurture Boss team make it super convenient to get text blasts out but they also train the team so that you can send personal messages out to your residents/prospects."

Jessica H.

Assistant Manager