What is marketing automation?
Marketing automation is all about using software to automate lead nurturing activities. Many marketing departments automate repetitive tasks such as email marketing, social media posting, and direct mail campaigns. This not just helpful for the sake of efficiency, but so they can provide a more personalized experience for their prospects and residents. The technology of multifamily marketing automation makes these tasks easier and delivers real time communication attempts in a friendly and convient way.
How do you make marketing automation work?
Marketing automation is truly powerful, which also means to make it work, you must understand all its components and nuances. Whether you're trying to automate the lead to lease lifecycle or a resident retention campaign; Marketing automation is "ALWAYS ON" and prevents any opportunity from falling through the cracks.
In this article we'd like to break down the many ways communities can leverage automation with Nurture Boss to increase communication and conversion rates for prospects and residents.
Prospect & Resident Automation
When done right, marketing automation is a combination of technology and good planning. Marketing automation done right means you can personalize your messages for great prospect nurturing allowing you to convert more prospects and create a better experience for residents. Our automation software delivers highly personalized text messages and emails directly to your prospects mobile device with a 98% open rate! Thats right… 98%
Our strategy behind prospect automation is to focus on delivering useful information during critical times throughout the lead to lease lifecycle. Data has shown us that it can be difficult for onsite teams to react, manage all the important reminders and follow-up attempts necessary to convert to their true potential.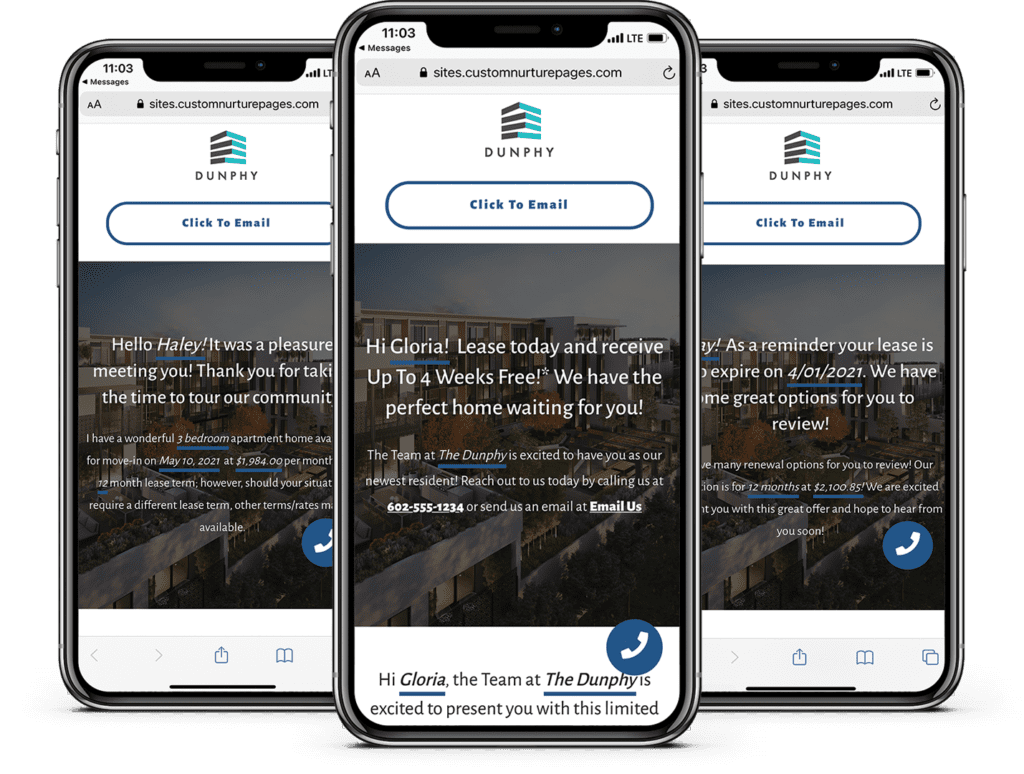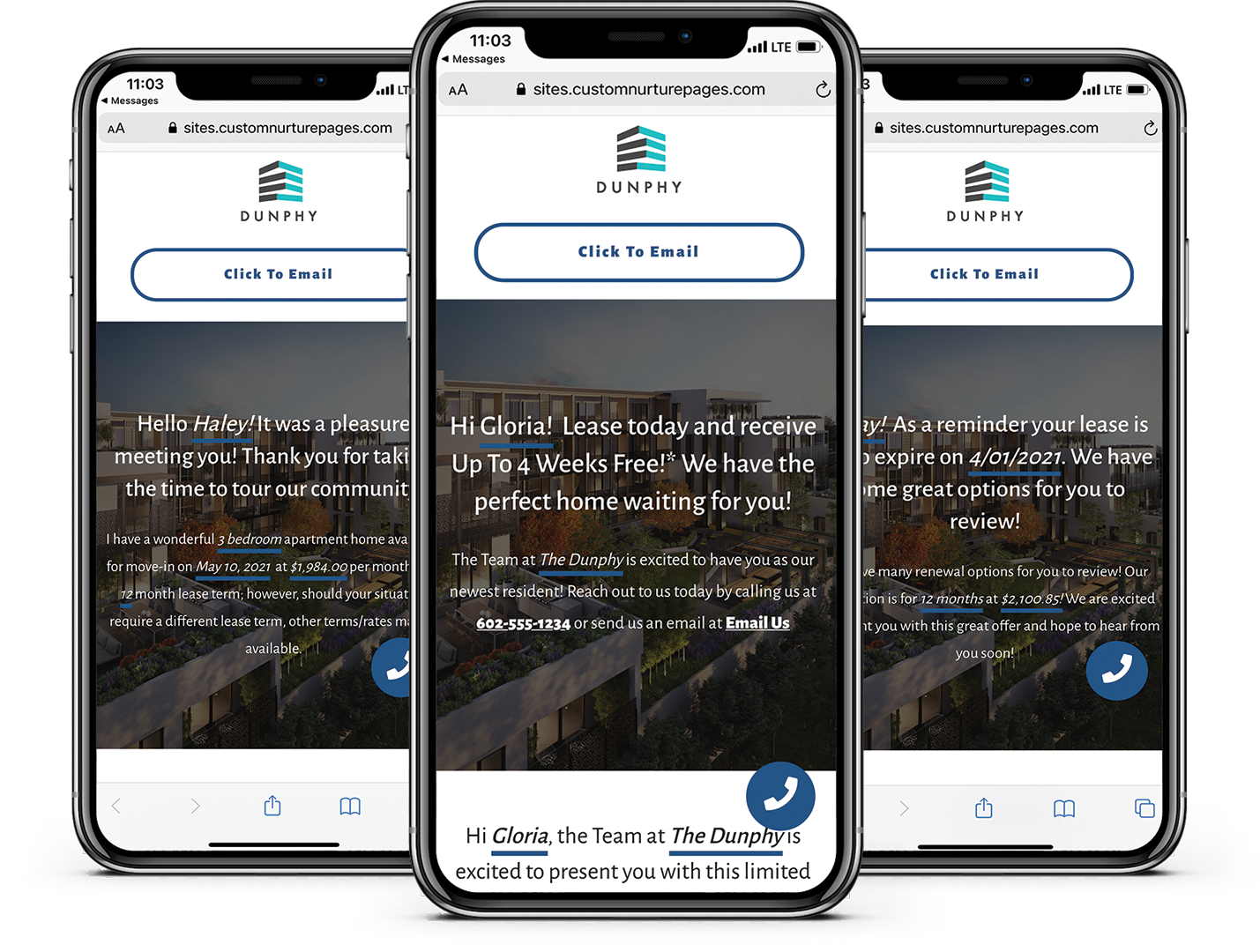 Prospect Automation Examples:
Guest Card Follow Up – "Hello Alex, Thank you for your interest in The Dunphy! Click the link below to schedule a private tour…"
Appointment Reminder – "Hello Alex, Thank you for your interest in The Dunphy! We're looking forward to meeting you this Friday at 2pm!"
Tour Follow Up – "Hey Alex, we hope you enjoyed your tour of The Dunphy! We'd love to have you reside in our beautiful community. Here is a link to apply…"
Concession Offering – Hey Alex, I wanted to let you know The Dunphy is offering up to 4 weeks free on new move-ins! Click the link before for more details"
Resident Retention Automation Examples:
In a previous article, we've discussed the cost of tenant turnover and how it impacts your bottom line. There are many strategies for resident retention in your community but we'd like to show you how you can increase communication with your residents while encouraging them to renew without having to do anything. That is what automation is all about…
Rent Reminders – "Hello Alex, this is just a friendly reminder that rent is due on the 1st!"
Lease Renewals – "Hello Alex, wow time flies! It's time to renew your lease already!"
Marketing Automation Works For Multifamily
It's practically impossible to keep up with every notification needed to nurture your prospects and residents. This is where marketing automation comes into play, and with Nurture Boss's powerful integrations you can rest assured that every critical touchpoint is communicated at just the right time.
To learn more about Resident Retention and our platform Request A Demo today!