Last month some of our team attended NAA Apartmentalize in Chicago. It took us a couple weeks to catch up, but now that we've had some time to digest and reflect, we wanted to share some of our take-aways!
As a PropTech startup that was born in January 2020 – this was our very first industry event! We're hoping some of you may appreciate our fresh perspectives below 🙂
AI, Automation, Machine Learning, Bots and More… Oh My!
The multifamily industry has evolved through the pandemic of 2020-21. It has become more resilient, built a stronger sense of community, weathered hardships, and seen an explosion in A.I… well, actually, it would be better described as variations of A.I. From Automation, to Machine Learning, to Bots, and more, there is no shortage of new innovation in PropTech!
Major kudos to this industry for the way they have adopted all the new solutions offered today in 2021. We are confident that this is just the beginning 🙂
Everyone is asking the same questions with this evolution of technology we are seeing in the multifamily industry… "What about the people?". Many product offerings now include AI and its variations (Automation, Machine Learning, Bots) and introduce it as a replacement for onsite team engagement and interaction. This is great! BUT… we know finding your next home is an extremely personal endeavour, so how do we marry cutting edge technology with the need for human interaction?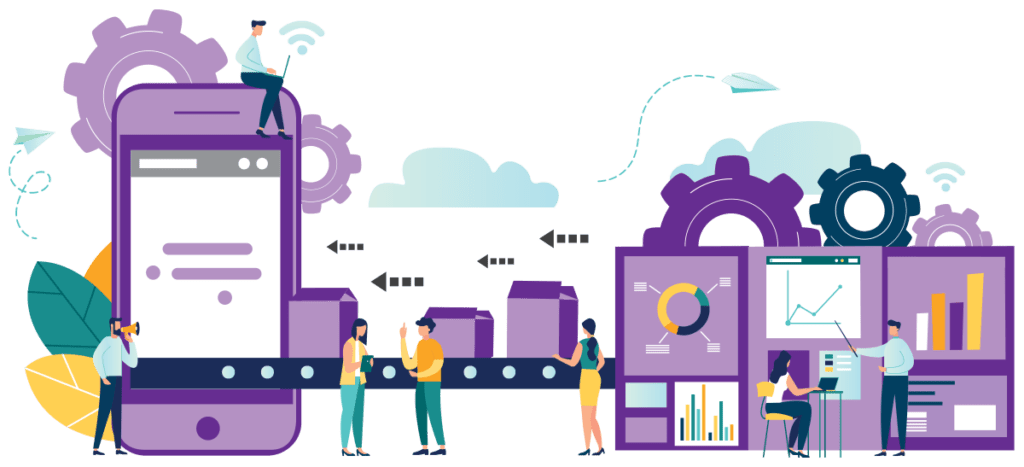 As Lisa Trosien said in her session "Everything You Know About Leasing is Wrong", humans will ultimately be the best at closing a deal! At Nurture Boss, we couldn't agree more. This is one of the reasons that we believe in finding the perfect harmony between technology and impactful human interaction!
We love the example that was given in the "Theory of Automation" breakout session. When you walk through the progression of automation in cars and start with the Model T, you find that every single aspect of this car was manual which created a lot of work for the driver. Fast forward to the 1950's when we were introduced to the automatic transmission. This advance in technology made things easier and less work for the person driving the car. And then there was cruise control which allowed for the person behind the wheel to "set" their speed and only rely on manual braking and steering. And finally, the Tesla….Automatic transmission, pedal, brakes, and steering wheel, OH MY! Creating the easiest driving experience of all. But what do all of these have in common? The key point to all of this is that we still can't do any of it without people. These automations just make us better and more efficient at what we do and that is critical as we adapt to meet our ever changing customer's needs.
Give Me a 25 Hour Day!
Time is a funny thing… We all have a limited amount of it and almost all of us feel like we don't have enough, enough to get everything done that we want to get done. However, we aren't necessarily willing to try something new that promises us time back in our day. Why?
One of the biggest blockers for change is ease of implementation. Owners and Operators are interested in technology that is easy to implement and easy to use. Almost equally as important is the reporting. Can I easily measure my ROI? Our job as vendor partners in this space is to create easy to implement and use products, while not making our value a guessing game for our clients!
With almost everyone that we met with during NAA, Owners and Operators alike, they want to help their teams onsite save time AND are willing to adopt new technology if it will help their teams save that time. The only caveat is that it must be easy to adopt and measurable.
Where We Start Caring Matters!
The resident experience is vital to the success of a community. Consider shifting our mindset to the idea that the resident experience begins with the very first touchpoint as a prospect? So, messaging, timing, persistence, personalization, ease of use, and accessibility, all matter from that very first interaction!
Consider the following:
Future resident engagement needs to be fast and meaningful
Each prospect is looking at roughly 13 communities at once
45% of all communities don't respond to a prospect… so there are roughly 7 that have a shot
60% of all prospects go with the property that reaches out to them first… how are you guaranteeing that your community is the 1 of 13 replying to all leads & replying first?
The other 40% of prospects that do not decide after 1 touchpoint, need an average of 8-12 touchpoints from a property before making a decision. So, how are you ensuring your onsite teams regularly reach out to ½ of all prospects that need multiple touch points?!
Lastly, how are you making sure those touchpoints are at the best time, best day, have the best messaging, etc?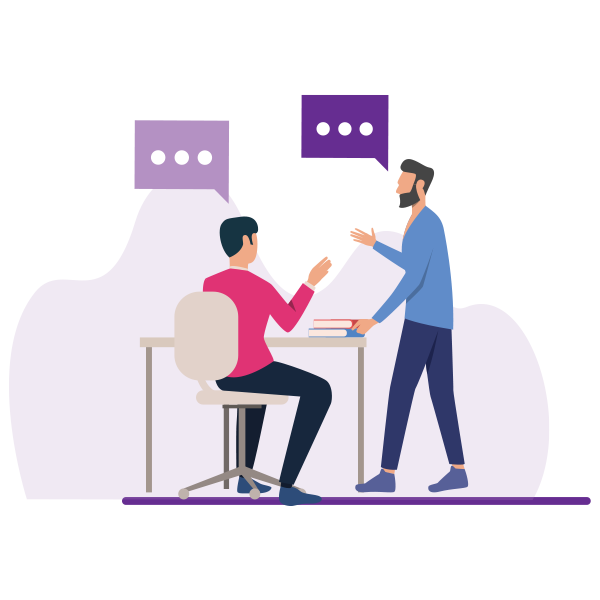 As Lisa Trosien also mentioned in her session "Everything You Know about Leasing is Wrong", we must be flexible in today's market, we must meet each prospect where they are!
86% of customers say personalization affects the purchase decision.
When implementing multiple touchpoints for your prospects they must be personalized, relevant, helpful and easily accessible.
Communities that offer the most touring options are the most successful at leasing those available units!
How We Measure 'it' Matters Just as Much (aka Data is Queen) 🙂
As Claire Collins and Jasmine Toney discussed in "The Magic of Marketing Math: Numbers+Storytelling = Superpowers", how do we look at all the data we have to tell us a useful story?!
What are the key metrics that matter to you and why do they matter? What story do they tell?
Some of our suggestions for useful data points are:
Average touch points per conversion
Conversion by lead source
Average time to apply after touring
Most converting communication methods (e.g. text)
Average time to first contact
What are these key metrics telling you? Why are they strong or why are they not looking good? Look into every step of the prospect AND resident journey to see if you can uncover missed opportunities, therefore increasing your performance.
Lastly, if you cannot find this data and/or it is not easily accessible to you… shouldn't that matter?! We encourage all of our existing and potential clients to evaluate the data they are NOT getting that is important to them, so that they can identify a way to get that meaningful information.
We're All in This Together!
YES!! Yes! Yes! There are so many vendor partners in this industry AND we all have such incredibly creative solutions to help owners and operators together!
We have a responsibility, as vendor partners, to continue sharing our thoughts, our solutions and our love for one another & this industry! As a result, our clients and their residents will have a better world!!
As David Danish, LivCor and Aaron Maas, Origin pointed out during their breakout session – the industry may be resistant towards new technologies but their clients (the residents and prospects) are not! With strong competition in many markets across the US, how will a community outperform the overall market conditions? We believe the answer is with our help, all of us finding new ways to work together!
To learn more about Nurture Boss and our platform Request A Demo today!