COVID era business and the 2020 technology evolution
New Years day of 2020 was full of promise for consumers and businesses alike. We were all excited and enthusiastic to start the decade. Little did we know that the first quarter of this year was going to bring forth a forced technology evolution that would radically change every aspect of life, both professionally and personally. We've entered the space of COVID era business and things have changed forever.
The United States alone has increased its mobile usage by 40% since March.

Statista
COVID era business has forced companies to become more technology-enabled… In turn, forcing consumers to become more technology-enabled as well. Now more than ever we have suddenly become more reliant on technology for business. A recent article published by The New York Times "The Virus Changed The Way We Internet" reference stunning stats regarding technology usage since the pandemic occurred.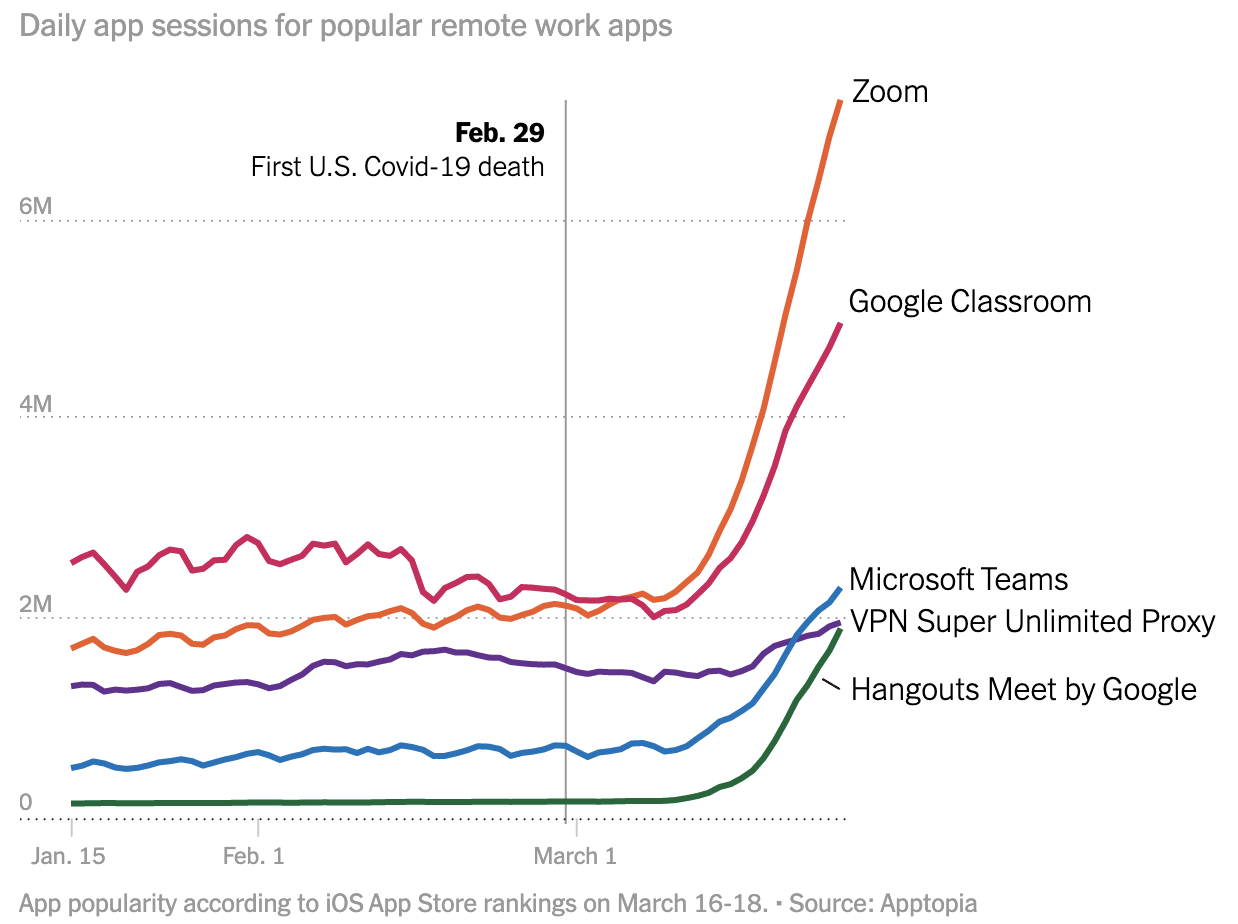 Another recent study by Statista shows that in COVID era business, mobile devices have dominated all others in usage and time on screen. The United States alone has increased its mobile usage by 40% since March.
Adjusting your marketing efforts to meet today's consumer behavior
Companies willing to embrace this new era of technology will accel and thrive. Those who don't will be socially distanced out of existence… Here are a few strategies you can apply to increase your marketing efforts based on today's technology-enabled consumer. 
SMS – Sending text messages isn't simply fast and consumer-friendly but text massages also receive a 97-98% open rate, compared to email campaigns that have a 20% average open rate (on a good day). SMS communication ensures your message is being delivered and seen by your prospect. 
Mobile Design – Having a mobile-optimized website or landing page is critical to ensure your prospect has a delightful experience. Having a non-mobile-optimized web experience increases their likelihood to retreat from your site and continue their search.
Site Load Speed – According to 2018 research by Google, 53% of mobile users leave a site that takes longer than three seconds to load and that number continues to increase. This could cut your marketing efforts in half if not addressed before you launch your campaign.
The future is bright for companies who embrace mobile marketing
At Nurture Boss we've helped bridge the gap between tech-enabled consumers and companies trying to keep up with the mobile marketing shift. Not only do we provide SMS delivery and mobile designed templates that load at record-breaking speeds, we also provide a layer of personalization designed to speak directly to the consumer. These key elements make Nurture Boss an extremely effective marketing engine.
The overall population isn't going back to the way things used to be. Smart companies and consumers are evolving at a rapid pace due to the new circumstances we have to live by. Are you?