The lead to lease cycle for apartment rentals has shifted dramatically due to both the pandemic and an increase in customer experience expectations. The apartment marketing trends of 2021 reflect this shift clearly.
With fewer live customer interactions and more contracts closed online, implementing a digital strategy to attract, nurture, and close potential residents is no longer optional.
In addition, a study done in 2020 showed that about 56 percent of residents are looking for new apartment homes. This means you'll have plenty of opportunities to close new residents, though you'll also have to work twice as hard to keep current residents.
While SEO, PPC, PR, video marketing, and a quality user experience are still essential to compete, they're common throughout the multifamily industry and won't give you the additional edge you need to blow past your competition.
Therefore, here are a few of the key marketing strategies and key apartment marketing trends that will push your assets and properties performance to the next level, making 2021 your best year yet.
Apartment Marketing Trends
Consumers Feel Represented In Advertisements They Receive
Higher Conversion Rate When Personalization Is Added To Consumer Advertisement
Therefore, if your current personalization strategy is just adding the prospect's name to a landing page, your personalization is likely ineffective. This is one of the key apartment marketing trends in 2021.
For example, if a customer has already searched for a three-bedroom apartment on Apartments.com, immediately direct them to a landing page showcasing the deals you're running for three-bedroom apartments.
Personalization also works to engage and retain existing tenants, as you can direct them to renewal reminders, rent reminders, and more.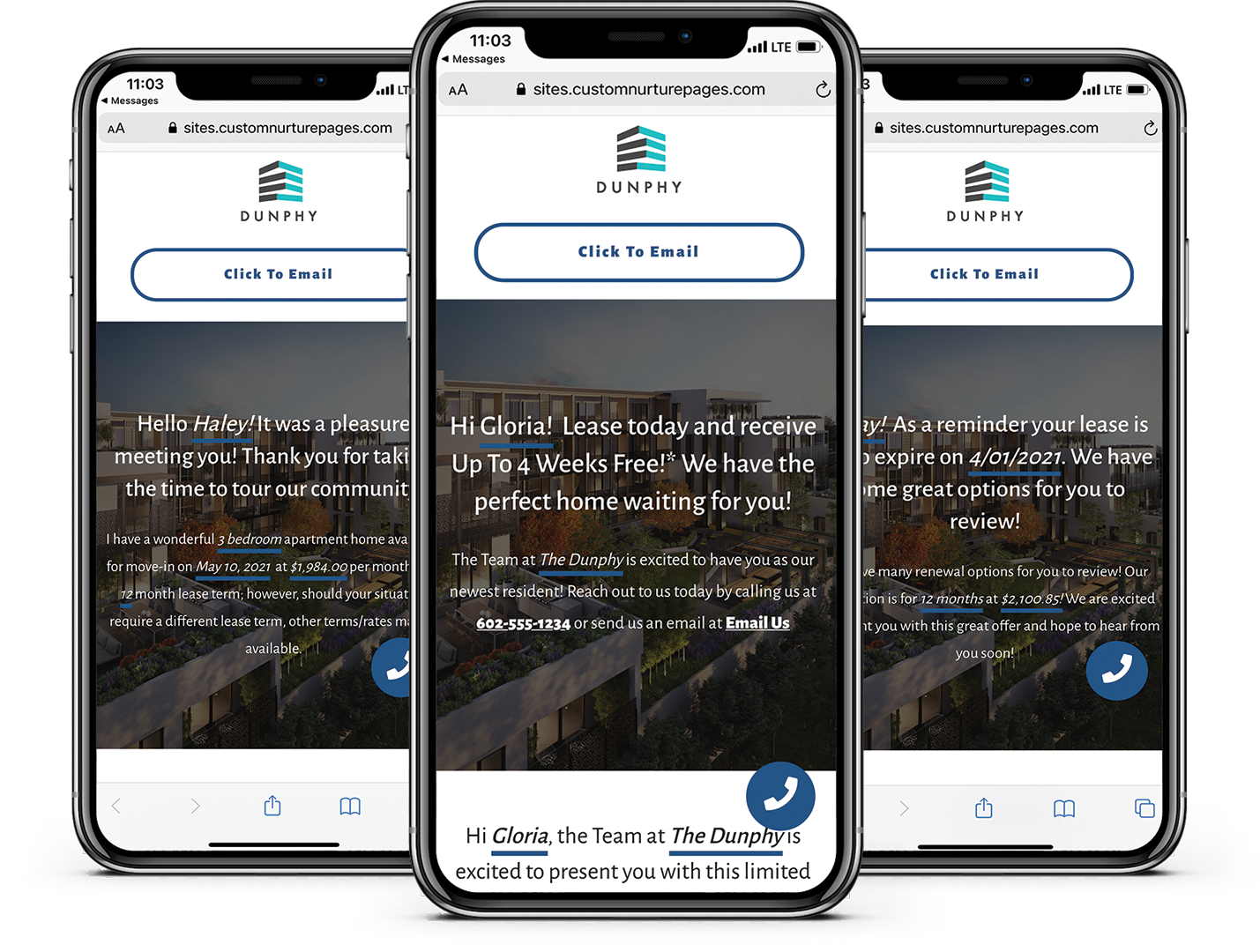 If you want to show your prospects and residents personalized messages like these, Nurture Boss offers an automated solution that can do it all for you!
In addition to landing pages, it's also important to segment your prospect list and only send relevant information to prospects based on their previous actions.
For example, if they entered an email address for information on your properties pet policy, only show content relevant to your pet policy. You can use simple marketing tools like LineUps and Nurture Boss together to accomplish this.
Finally, ensure the data in your CRM is up-to-date so that all leasing agents can instantly pull up a customer profile during a call and personalize the conversation based on previously discussed topics and tenant history.
Advanced Analytics and Reporting
The best marketing strategy is to double down on what's already working. However, it's impossible to know what's working if you don't already have accurate analytics and reporting.
For example, if you're running Facebook ads, Google Ads, and SEO campaigns, how do you know which one actually converts visitors into residents?
The first (free) analytics tool you should set up is Google Analytics. This will help you see which channels drive high intent visitors (For example, visitors that spend a lot of time on key conversion pages like floor plan pages).
Here's an excellent guide to help you do that.
From there, it's essential to ensure that these key pages are actually converting visitors. Therefore, consider using software (such as Nurture Boss) that tracks actions like click-to-call, click-to-email, click-to-apply, etc. from your landing pages. Tracking this enables you to A/B test your landing pages rather than just guessing based on call volume. One of the top apartment marketing trends of 2021 is "measure everything".
You can also use a tool like J Turner to ask visitors questions like "Did you find everything you're looking for?"
In addition, if you don't have time to respond to every caller, it's important to know which ones have the highest purchase intent. Nurture Boss tracks key movements prospects make on landing pages to sort high intent visitors and can send you notifications (via CRM integrations) with top priority follow-ups.
Leverage Industry Data and Apartment Marketing Trends
While using analytics and reporting will help you understand which current marketing efforts were successes and failures, how do you know what other channels and strategies to try?
Most people simply guess.
However, in 2021, there is more data available than ever before. Therefore, rather than simply trying a new marketing channel or strategy at random, you should leverage industry data to understand which tactics have worked for competitors. This approach will allow you to significantly reduce wasted marketing spend and bypass unnecessary mistakes.
For example, Nurture Boss data shows that concession messages sent to prospects on Wednesday evenings around 5:15pm tend to perform the best
You can try manually leveraging data by reverse engineering your competitor's marketing funnel, though it's much more efficient to simply use software data.
The same concept applies to building landing page design, text message copy, and more.
In addition, if you don't have time to respond to every caller, it's important to know which ones have the highest purchase intent. Nurture Boss tracks key movements prospects make on landing pages to sort high intent visitors and can send you notifications with top priority follow-ups.
Mobile Experience
Prospects are searching for multi-family rentals on mobile now more than ever before. In fact, statistics show that 70% of renters are searching on mobile devices while only 30% are using a laptop. This pivot to mobile is another one of the key apartment marketing trends in 2021.
Smartphone Usage Increase
Smartwatch Usage Increase
In addition, Google operates on mobile-first indexing. This means your website is ranked in their search engine based on how well your mobile website is optimized (not your desktop version).
Therefore, it's more important than ever before to have a stellar mobile experience.
To audit your mobile website, be sure that:
Your mobile page loads fast (Use page speed insights to check this)
You're using a responsive design (The site design adjusts for the mobile screen)
The text is legible (big enough)
It's easy to navigate to each page
Remove any mobile pop-ups (even more critical on mobile than desktop)
Finally, use Google Search Console to show you an overview of any mobile pages currently blocked from Google's crawlers on your mobile website. From the dashboard, click "Enhancements > Mobile Usability."
Hopefully, it shows you that all of your mobile URLs are working. Otherwise, if you scroll down, it will give you an exact report on what is wrong with each URL, and you can send the report to a developer to fix.
Once your mobile website is technically sound, it's important to optimize it for mobile conversions. For example, make sure that the click-to-call button is large and prominent and remove unnecessary content and distractions.
Omnichannel Communication
If you only operate through phone calls and email, you are missing out on a large percentage of potential customers.
Today's prospects expect to communicate through their preferred channels, which are text message, chat, Facebook Messenger, Instagram DMs, and other mobile messaging options.
Almost all of these channels enable you to set up automatic response sequences to collect valuable customer data such as the customer's location, basic interests, and price range.
From there, if the lead looks qualified, a real customer representative (i.e. onsite team member) can take over the conversation.
You can use a tool like Lease Hawk ACE, KnockCRM, Facebook Messenger/Instagram, and Nurture Boss in tandem to cover the whole spectrum.
If you choose to use text, you can take it one step further by providing automated re-engagement messages.
For example, if a visitor on Apartments.com enters their phone number regarding an apartment, the new phone number will be transferred to the apartment complex's CRM. With an SMS tool like Nurture Boss, this new input can trigger an automated text message to the prospect with information on ideal units based on information they've already submitted to the CRM.
This provides a new level of effective prospect engagement that doesn't even require an onsite team member.
Important to note, Nurture Boss is the ONLY automated SMS outbound marketing provider in multifamily today.
In addition, SMS marketing is quite efficient as our data shows that text messages in the leasing industry receive a 98% open rate and 19% click-through rate.
Therefore, incorporating these communication channels into your strategy, and ensuring they integrated with your CRM to house the conversation for future interactions, is vital to future successes.
Retargeting Automation
Potential tenants don't land on your website and immediately sign a contract. The closing cycle is often several weeks and quite complex, including multiple visits, phone calls, and even live tours. Our data tells us that it takes an average of 10 or more touchpoints for a prospect to become a resident and most teams stop after only 1 to 2 touchpoints.
In addition, you likely aren't the only apartment complex they are evaluating. Therefore, it's essential to keep them engaged throughout the process and make your brand appear responsive and helpful.
The first thing you can do to improve retargeting is simply enable retargeting/remarketing ads on Facebook and Google. Here's a guide to setting up Facebook retargeting, and here's a guide to Google Adwords remarketing.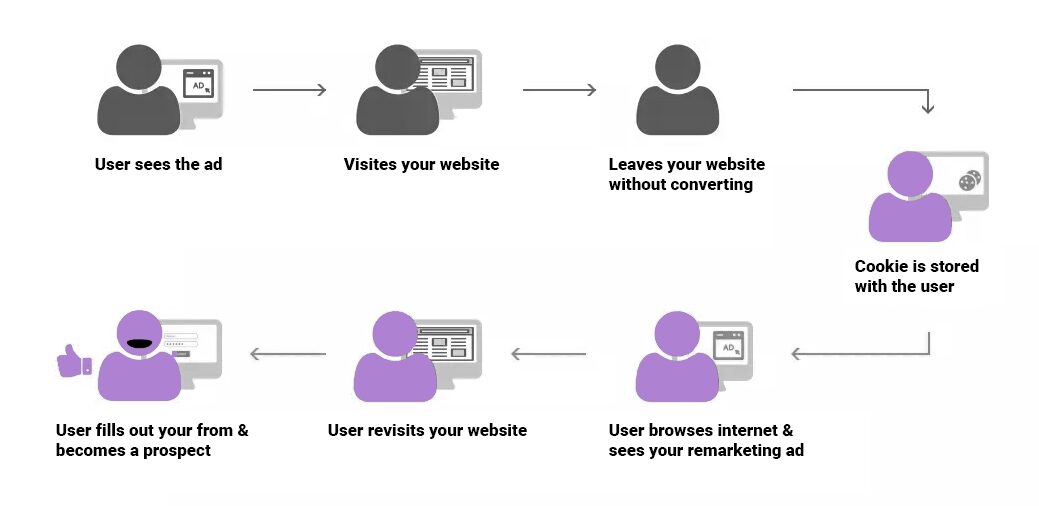 However, if the visitor already gave you some contact information, they are much more likely to convert than someone that just clicked on your ad or visited your website. Therefore, consider sending a personalized landing page to these people (either via email or SMS) with information based on interests that they've indicated.
Here are the most popular retargeting promotions our customers send:
Concession Promotions
Guest Card Follow Up
Tour Follow Up
Rent Reminders
While you can do this manually by having an onsite team member make a note in their calendar to reach out to each prospect after X number of days, this is inefficient, may be easily forgotten, and will slow down other operations or require more team employees.
Instead, you can use a tool like Nurture Boss to automate the process so that you never even have to look at the leads coming into your CRM.
Customer Support
Finally, elevating customer support is perhaps the most important item on this list.
Outstanding customer support is essential to improving resident retention, and it is also one of the most frequently mentioned topics in online reviews. In fact, scrolling through reviews, you'll find that responsiveness, communication, and friendliness are all key reasons why people love or hate where they live.
As the pandemic has further limited communication (such as in-person office visits), it's more important than ever before to have excellent digital communication solutions. For example, you might use a resident portal like Henri that enables community members to talk to each other, message leasing staff, and fill out maintenance requests.
Digital portals also help improve internal organization, which in turn improves customer support as leasing agents won't be able to accidentally misplace critical tenant documents and information.
Finally, the bread and butter of customer support is ensuring leasing staff respond promptly to resident requests/inquiries. This is yet another opportunity where automation can make leasing agents more efficient.
In addition, they can create email triggers in a tool like Nurture Boss to automatically email customers when rent is due or when they need to renew their lease. 
Final Thoughts
All of your competitors are using SEO, paid advertising, and PR. Therefore, while it's essential to have those strategies in place to avoid losing your current brand visibility, the apartment marketing trends we've shared here will help you push past the competition.
If you're interested in learning more about how you can level up your marketing, schedule a free consultation to learn how we can help your community improve lead engagement, conversion rates and resident retention.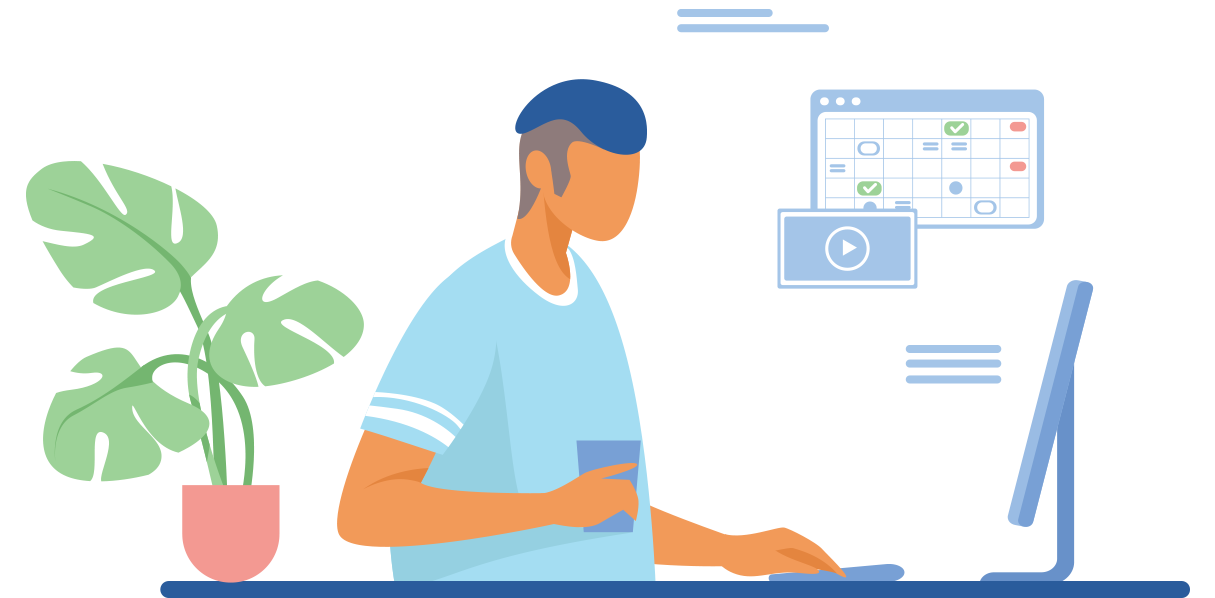 Request A Demo
Nurture Boss is a fast, friendly, convenient, and personalized communication channel for your prospects and residents. Create better customer experiences and build stronger relationships with Nurture Boss.